Duration:
7 Days (60+ Hours)
AMMUNITION:
1400 Rounds (Match Grade/Same Lot)
DESCRIPTION
Please Note April 29th – May 3rd 2024 is a Remote Class: This date will be held at Onalaksa WA
The Ridgeline Urban Sniper Course is designed for the Law Enforcement Officer who has been designated or chosen by their Agency to be responsible for the application of precision fires and tactical reconnaissance during critical incidents. This class was built to support students who have not been to a sniper course or whose previous course did not enable confident engagement out to 600 yards. Our seven-day, 60+ hour course develops the fundamentals of the multi-mission skill set required for today's police sniper as a member of a tactical team.
Graduates of this course will be able to make immediate incapacitation shots from 0-125 yards with a 99% hit probability (visible light conditions and from any position).
Graduates of this course will be able to make non-instantaneous incapacitation shots from 0-300 yards with a 90% hit probability (visible light conditions and from any position).
Want to see available dates and purchase this course?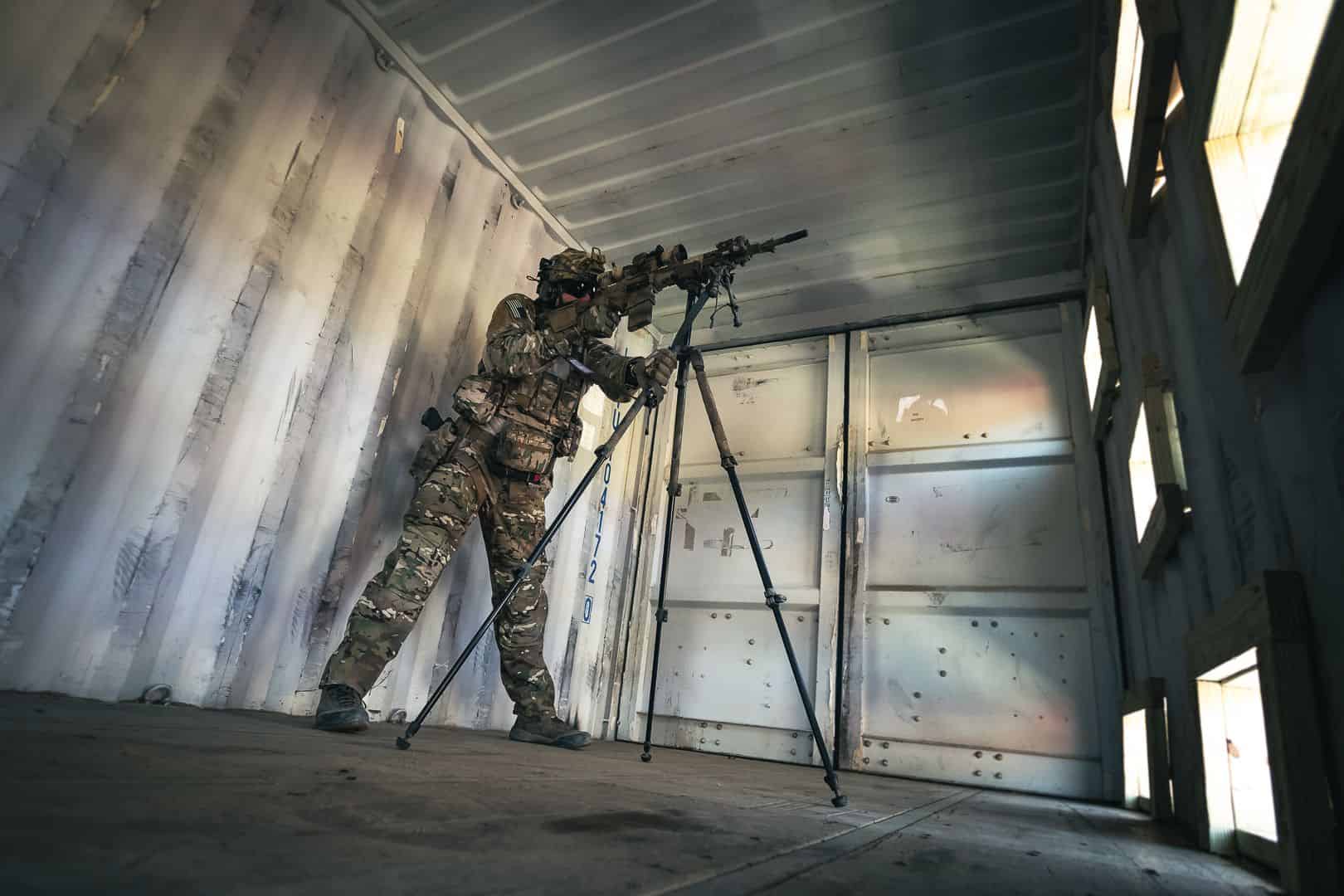 PREREQUISITE / NEXT COURSE:
Must be ACTIVE Law Enforcement Officer, Military Personnel, or credentialed Government Contractor. Should be a graduate of a Basic SWAT course.
Subjects Covered:
Sniper Overview

Sniper employment
Sniper task org
Sniper national standards
Use of force decision making
Employment concepts
Sustainment training program
Equipment procurement options
Individual equipment setup

Sniper marksmanship package

Sniper weapon systems
How to setup and fit a rifle
Fundamentals of marksmanship
Scope theory
Angular units of measure
How to establish a zero
Methods of estimating range
How to call and correct for wind
Data collection/Validation (0-600y)
Cold bore theory
Supported alternate positions

Tripods
Barricades
Real-World props

An introduction to ballistics
Terminal ballistics
Demo/Barrier shoot
Command fire
Simultaneous shots
Maintain a sniper weapon system
Maintain a data book
Clip-on night vision devices
Firing while wearing CBRN equipment
High-Angle considerations

Sniper field craft package

The principles of observation
Crisis site sssessment
Camouflage theory/techniques
Individual movement techniques
Establish final firing positions

Rural operations
Urban operations
Vehicle operations
Equipment List:
FIREARM REQUIREMENTS:
Precision Scoped Rifle capable of 1 MOA or better (min Cal .223)
Rifle Scope with external elevation and windage adjustments (Minimum 10x magnification/mil-based & illuminated reticle preferred)
Polarizing Filter for Scope Lens
2 Point Sling – we recommend the Ridgeline HOG Leash Sling
Bipod (Harris BRM-S 9″-13″ or similar)
INDIVIDUAL EQUIPMENT:
Rifle Magazine Pouches (Belt Mounted, Plate Carrier, Chest Rig)
Small Rear Bag
Barricade Support Bag
Laser Range Finder
Tripod with Rifle Rest
Assault Pack for carrying all equipment
Individual Equipment (i.e. Plate Carrier, Chest Rig, Belt, etc.)
Binoculars
Weather Appropriate Clothing/Gloves (Cold, Rain, Mud)
Compact Ghillie Hood
Eye Protection
Ear Protection
Rifle Cleaning Gear
Rifle/Optic Tools
Smart Phone/Ballistic Solver
APR/Gas Mask (if issued)
Note Taking Material
The Following Items are ALLOWED and/or RECOMMENDED
Any other items such as, but not limited to; spotting scopes, shooting mats, kestrels, etc. are welcome.
NICE TO HAVES:
Knee Pads
Barricade bag (recommend Schmedium Waxed Game Changer-heavy or lite fill)
Clip-On Night Vision with IR laser/Illuminator (if issued)
Sun Block
Chapstick
Insect Repellent
Handwarmers
Cooler with drinks
Lunch/Snacks
Camp Chair/Stool