Designed to Maximize Training
Ridgeline targets designed to maximize training and minimize costs. Each target on the page is clickable, which will allow you to see the full target, and allow the target to be printed. To print, select "Actual Size" or "Letter" depending on your printer to ensure grid pattern sizing is correct. All targets are sized to fit a standard 8.5 x 11 sheet of paper.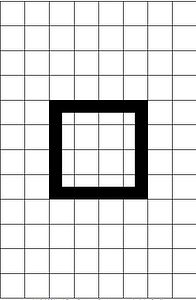 RIDGELINE LPVO-MIL TARGET
This target was designed primarily for the LPVO-MIL scope which is popular for Recce rifle builds. The optics large center dot surrounded by a thick circle and .2 mil adjustment can make it somewhat tricky to zero on traditional targets like the B8. The Ridgeline NX8 Target allows the shooter to center the dot in the square for easy aiming.
In addition to zeroing, this target also allows the shooter to map shifts encountered when adding suppressors, in-line night vision devices, or changing ammunition.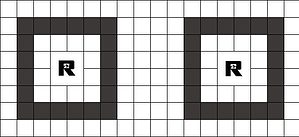 RIDGELINE COLD BORE TARGET
With a rifle that is at ambient temperature, set Scope elevation and windage turrets to 0.0. Hold center of the left square and fire one round, then transition to the right square and fire four rounds, again holding center. DO NOT MAKE ANY CORRECTIONS TO YOUR DATA OR HOLD DURING THIS SEQUENCE. Use the grid to measure the deviation between your first shot from center and the four round group from center. This difference between the two is your cold bore data correction.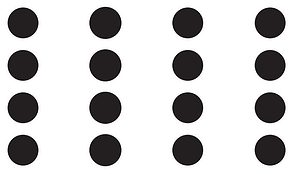 RIDGELINE FORGOT YOUR AMMO TARGET
With the target at the 100y line, the shooter will place 15 rounds in a hat or box 25y behind the firing line (ammunition supply point). The shooter will then assume a good prone position behind the rifle, load and make ready with one round. They will sight in on the first circle. On the command BEGIN, the shooter will engage each circle with one round from left to right, top to bottom. They will have to retrieve each round, one at a time, from the ammunition supply point after each shot. The par time for this exercise is 8:00 in full kit, 6:30 slick.