Duration:
2 Days (16 Hours)
AMMUNITION:
1000 Rounds Handgun
DESCRIPTION
The Ridgeline Low Vis Pistol course is designed to address the fact that while the number of people who exercise their right to carry continues to increase, many take years to learn the "tricks of the trade" the hard way. Our low visibility pistol course is more than just concealed draws…much more. From clothing choices to equipment set up, pre assault cues, vehicle work and individual movement techniques, this course will ensure you leave as an asset to your community.
Students will be placed in locations they find themselves in during their daily lives. From vehicles to buildings, the real world looks very little like a flat range. Students will be given the opportunity to work in and around these structures and provided the techniques to address the different challenges with confidence.
Want to see available dates and purchase this course?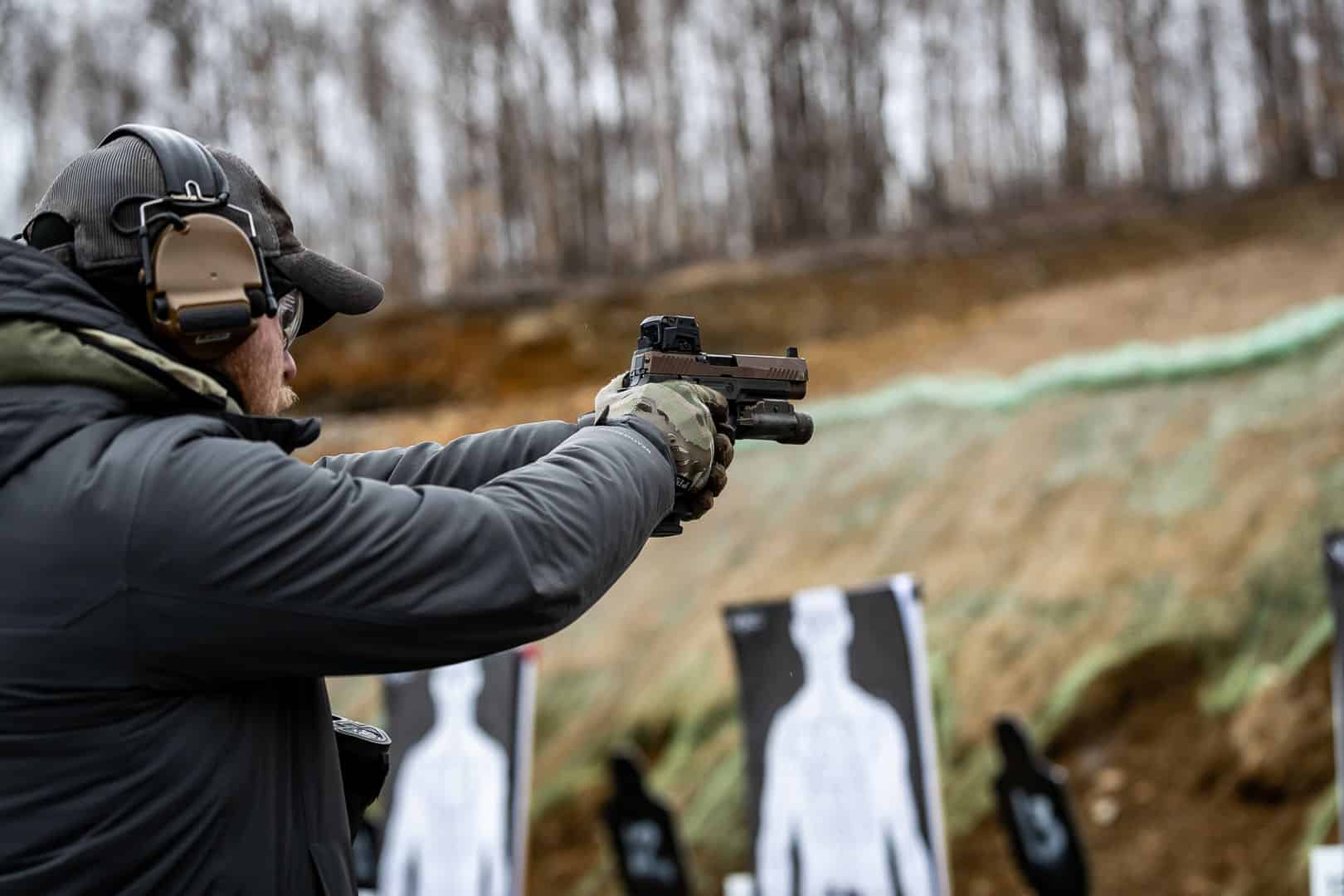 PREREQUISITE / NEXT COURSE:
Prerequisite: This is a Skills Employment course. Ridgeline skills employment courses move well beyond the basics and focus primarily on execution of task and challenging scenarios. These courses provide less step by step instruction on fundamentals, but focus on coaching the shooter to develop skills in challenging real world scenarios that help them understand how fast and accurate they can be in the toughest of situations. This is an expert level course. Safe handling skills, such as being able to safely draw, holster and reload are expected in this course. General safe firearms handling is expected of all students.
Next Course: If you are not confident in meeting the prerequisites for this course check out our Full Spectrum Pistol Operator course to build the skills necessary to join this class. Following graduation of this course students should consider one of three options. Ridgeline offers courses in multiple platforms, private training, and 5 day courses.
Subjects Covered:
Equipment selection (OWB/IWB/AIWB)
Clothing selection
Mastering the concealed draw stroke
Reloads from concealment
Malfunction clearance
Injured shooter techniques
Performance pistol review
Pre assault cues
Fighting in and around vehicles
Utilization of cover and concealment
Individual movement techniques
Equipment List:
SAFETY:
Eye Protection
Ear Protection
FIREARM REQUIREMENTS:
Handgun (Sub-Compact not recommended)
(4) Magazines
INDIVIDUAL EQUIPMENT:
Belt
Holster (OWB/IWB/AIWB)
Magazine Carriers
Athletic/Outdoor Footwear
Weather Appropriate Clothing/Gloves (Cold/Rain/Mud)
Note Taking Material
The Following Items are ALLOWED and/or RECOMMENDED
SUPPORT GEAR:
Knee Pads
Gun Cleaning Kit
Gun/Sight Tools
Batteries for RDS
Batteries for Ear Pro
Anti-Fog for Eye Pro
NICE TO HAVES:
Sun Block
Chapstick
Insect Repellent
Handwarmers
Cooler with drinks
Lunch/Snacks
Camp Chair/Stool