Duration:
2 Days (16 Hours)
AMMUNITION:
450 Rounds (Match Grade Recommended)
DESCRIPTION
Setting us apart from any other training facility, our wind course is just 20 miles from the summit of Mt. Washington, the site of the second highest wind speed on record. We are nestled in between two intersecting valleys, creating one of the most unique and challenging long range shooting environments in the world. The course has over 100 steel targets and features multiple remote activated steel target systems emplaced from 600-1200 meters. Both static and remotely activated targets can be engaged from over a dozen field firing positions featuring man made barricades, vehicles, and natural props.
Our Mountain Rifleman Course is where the metal meets the meat. Field Positions, Advanced Wind Theory, and the opportunity for you to test yourself against some of the hardest shooting in the country. You're ready….we made sure of it.
Want to see available dates and purchase this course?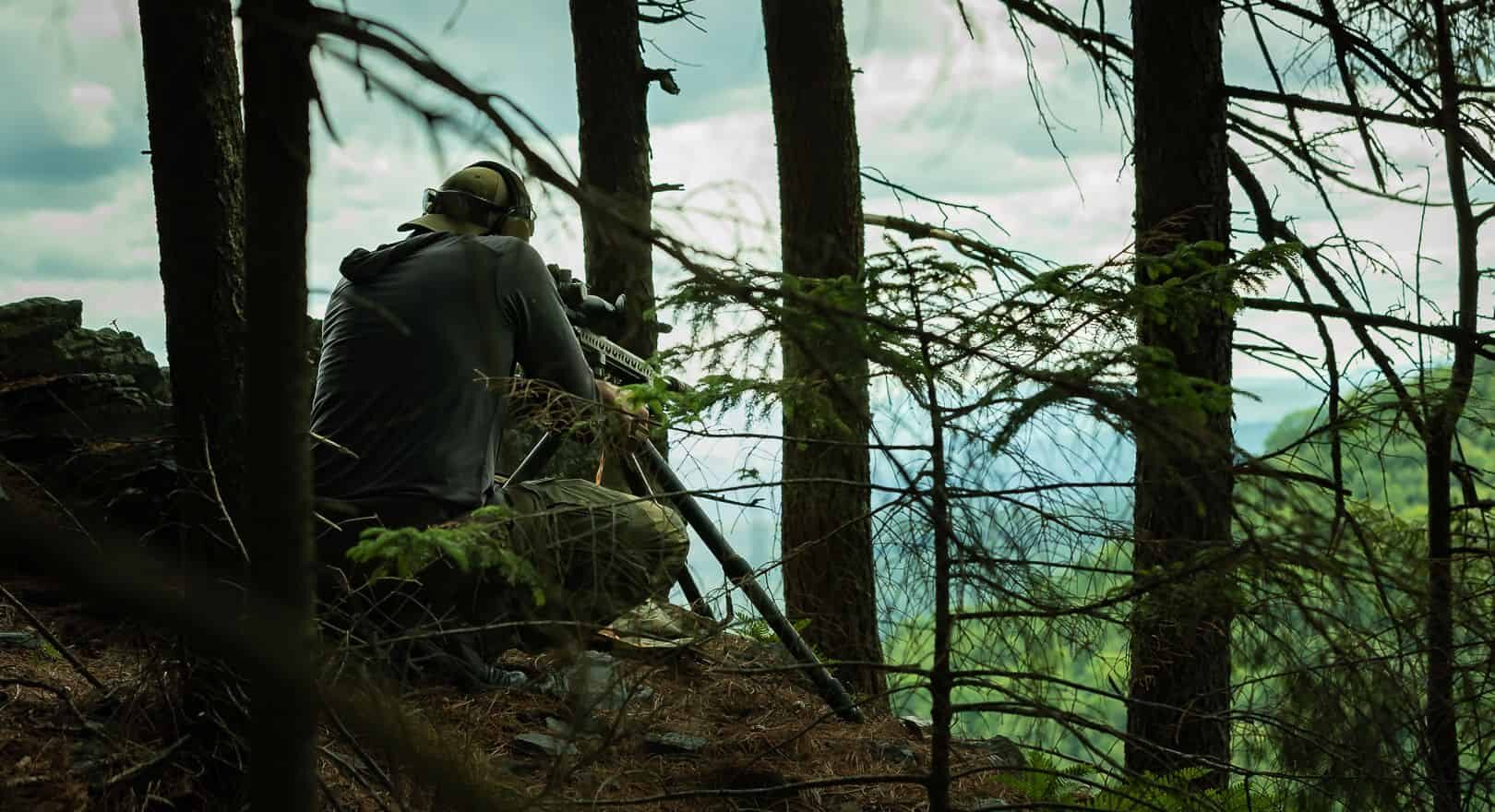 PREREQUISITE / NEXT COURSE:
Prerequisite: This course is only open to students that have successfully completed Ridgeline's Advanced Precision Rifle course, or known Industry equivalent (Modern Day Sniper, CR2, Snipershide/Mile High, etc.) This is a Skills Employment course. Ridgeline skills employment courses move well beyond the basics and focus primarily on execution of task and challenging scenarios. These courses provide less step by step instruction on fundamentals, but focus on coaching the shooter to develop skills in challenging real world scenarios that help them understand how fast and accurate they can be in the toughest of situations. This is an expert level course. Expertise with your specific rifle and scope are expected. Strong fundamentals of marksmanship, basic wind reading and ballistic theory should already be held by the student. General safe firearms handling is expected of all students.
Next Course: If you are not confident in meeting the prerequisites for this course check out our Night Operator course to build the skills necessary to join this class. Following graduation of this course students should consider one of three options. Ridgeline offers courses in multiple platforms, private training, and 5 day courses in our Special Events section.
Subjects Covered:
Equipment management
Cross compartment shooting
Advanced wind module
Field positional shooting
Advanced tripod employment techniques
High angle shooting
Laser range finder theory and employment
Equipment List:
SAFETY:
Eye Protection
Ear Protection
FIREARM REQUIREMENTS:
Precision Scoped Rifle
(Capable of 1 MOA or Better / .223 Minimum Caliber)
Rifle Scope with External Elevation and Windage Adjustments
(10X Minimum / Mil Based Reticle Preferred)
(Recommend Sun Shade for Scope)
Bipod (Harris BRM-S 9″-13″ or Similar)
2 Point Sling
(Recommend Ridgeline Hog Leash Sling)
(2) Magazines (Minimum)
INDIVIDUAL EQUIPMENT:
Small Rear Bag
Tripod with Rifle Rest
Barricade Support Bag
Laser Range Finder
Smart Phone or Ballistic Solver
Athletic/Outdoor Footwear
Weather Appropriate Clothing/Gloves (Cold/Rain/Mud)
Pack to carry all equipment from location to location on the mountain
Note Taking Material
The Following Items are ALLOWED and/or RECOMMENDED
SUPPORT GEAR:
Knee Pads
Shooting Mat
Kestrel
Gun Cleaning Kit
Gun/Optic Tools
Batteries for Ear Pro
Anti-Fog for Eye Pro
NICE TO HAVES:
Sun Block
Chapstick
Insect Repellent
Handwarmers
Cooler with drinks
Lunch/Snacks
Camp Chair/Stool