Duration:
2 Days (16 Hours)
AMMUNITION:
1000 Rounds Rifle, 300 Rounds Handgun, 100 rounds carbine UTM/SIM and UTM/SIM bolt
DESCRIPTION
With the criticism facing police agencies today, there is no room for inaccurate gunfire or unsafe handling practices. Officers must be able to rapidly neutralize legitimate threats to public safety without endangering other officers and innocent bystanders. Officers who are not confident in their weapon handling skills are much more likely to panic and commit grievous use of force errors. Ridgeline's Streetfighter Carbine Course is designed for officers who want to build their firearms proficiency and agency firearms instructors who desire to improve their training programs.
Want to see available dates and purchase this course?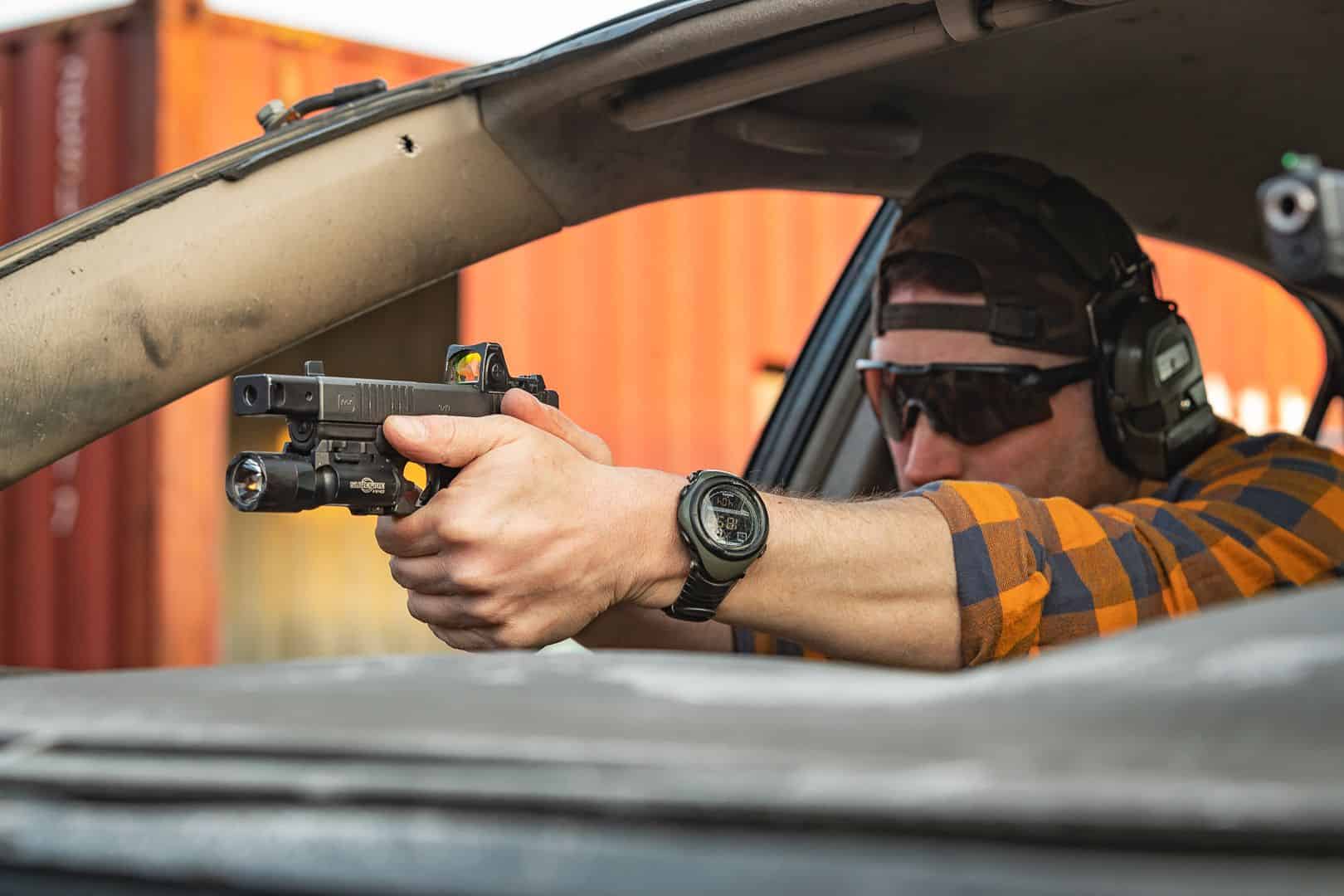 PREREQUISITE / NEXT COURSE:
Students must be ACTIVE Law Enforcement Officer, Military Personnel, or credentialed Government Contractor.
Subjects Covered:
Low-Percentage Shots
Alternate shooting positions
Multiple target engagements
Shooting on the move
Use of cover/utilizing barricades
Advanced sling techniques
Moving targets
Extreme close quarters weapons retention
Injured shooter techniques/support side operation
Low-light techniques and equipment
Vehicle deployment
Fighting from/around vehicles
Barrier shoot demonstration
Urban and vehicular environment scenarios
Equipment List:
SAFETY:
Eye Protection
Ear Protection
FIREARM REQUIREMENTS:
Patrol Rifle with Red Dot Optic or LPVO
2 Point Sling
Weapon Mounted Light
(5) Rifle Magazines
Duty Handgun
Weapon Mounted Light
(4) Pistol Magazines
INDIVIDUAL EQUIPMENT:
Patrol/Training/Tactical Uniform
Weather Appropriate Gear/Gloves (Cold/Rain/Mud)
Eye Protection
Ear Protection
Assault Pack for carrying all equipment
Helmet (if issued)
Body Armor/Plate Carrier
Duty Belt with positive retention holster and magazine pouches
Note Taking Material
The Following Items are ALLOWED and/or RECOMMENDED
NICE TO HAVES:
Knee Pads
Sun Block
Chapstick
Insect Repellent
Handwarmers
Cooler with drinks
Lunch/Snacks
Camp Chair/Stool