Duration:
2 Days (16 Hours)
AMMUNITION:
1000 Rounds Carbine, 250 Rounds Pistol (*No Green Tip Ammo*)
DESCRIPTION
Personal ownership of night vision devices has exploded in the last few years, leaving many shooters with a new capability but only the internet and YouTube to learn the ins and outs of working in total darkness. The Ridgeline Night Operator course provides students best practices for the employment of night vision and white light inside the Rifleman's area of responsibility (0-300m) with a heavy emphasis placed on engagements inside of 50 yards.
From setup and zeroing, basic night marksmanship, weapon and laser manipulations, and movement under NOD's, this course is designed to provide you the foundation of night time operation skills. Students will be immersed in the fundamentals of understanding night vision devices and supporting equipment. After some daylight work up, students will engage in fundamental pistol and carbine skills while also employing white light, utilizing IR light, lasers and NVD's in low light and no light courses of fire. Strings of fire include paper targets and steel arrays while shooting from stationary positions and while on the move.
Graduates of this course will be able to make shots from 0-100 yards with a 99% hit probability (day or night and from the prone)
Graduates of this course will be able to make shots from 0-300 yards with a 90% hit probability (day or night and from any position)
Graduates of this course will be able to pass a known qualification course of fire with an 80% hit probability (day or night)
Want to see available dates and purchase this course?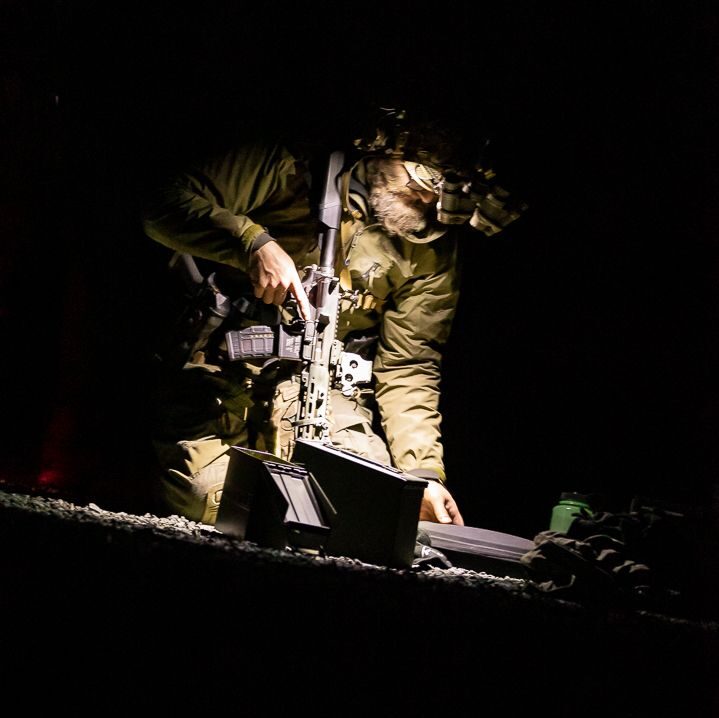 PREREQUISITE / NEXT COURSE:
Prerequisite: This is a Fundamental Skills (Night Vision) and Skills Enhancement (Carbine/Pistol) course. Ridgeline fundamental skills courses have been designed to lay a strong foundation for core skills, in this case, with night vision optics, IR laser/illuminators, and white light use. Ridgeline skills enhancement courses have been designed to place shooters in new positions, challenge durability of position and fundamentals, and improve speed and marksmanship. In this case, the student is required to have strong fundamentals with the carbine and pistol and will be asked to apply those skills now under no light and low light conditions. Relative to the firearms, this is not an entry level course. General safe firearms handling is expected of all students.
Next Course: If you are not confident in meeting the prerequisites for this course check out our CQC Carbine course to build the skills necessary to join this class. Following graduation of this course students should consider Advanced Night Operator as the next step in their progression.
Subjects Covered:
Night vision theory

Optic manipulation
Laser manipulation and laser zeroing
Manipulating the environment

Equipment set up for night operations

Individual equipment set up
Rifle set up
Night safety considerations

Night carbine operation

Low/No-light fundamentals
Loading/Reloading
Short range engagements
Mid range engagements
White light integration
Malfunction clearance

Night pistol operation

Low/No-light fundamentals
Loading/Reloading
Iron sights vs RDS
Rifle to pistol transitions
White light techniques
Equipment List:
SAFETY:
Eye Protection
Ear Protection
FIREARM REQUIREMENTS:
Carbine with Optic
2 Point Sling
Weapon Mounted White Light
Weapon Mounted IR Laser/Illuminator
(4) Magazines
Handgun (RDS Recommended)
Weapon Mounted White Light (IR/White Light recommended but not required)
(4) Magazines
INDIVIDUAL EQUIPMENT:
Belt with Positive Retention Holster
Magazine Carriers/Plate Carrier/Chest Rig (Must have the ability to carry 3 rifle mags and 2 pistol mags on body)
Helmet/Skullcrusher with NVG Mount
NVD/NVG's (Recommend binocular i.e. PVS-31 but singe tube i.e. PVS-14 is acceptable)
Headlamp (White Lens/Red Lens)
Handheld Flashlight (White Lens/Red Lens)
Assault Pack for carrying all equipment
Athletic/Outdoor Footwear
Weather Appropriate Clothing/Gloves
Note Taking Material
The Following Items are ALLOWED and/or RECOMMENDED
NICE TO HAVES:
Sun Block
Chapstick
Insect Repellent
Handwarmers
Cooler with drinks
Lunch/Snacks
Camp Chair/Stool