Duration:
2 Days (16 Hours)
AMMUNITION:
1000 rounds handgun
DESCRIPTION
This class was created at the request of several Police Firearms Instructors across New England. With the proliferation of red dot optics designed for pistols, many agencies have considered making the upgrade due to the increased accuracy, situational awareness, and low-light capability. In some agencies however, the roll out has been disastrous due to a lack of institutional knowledge about the set up and employment of this new equipment. Poor zeros, improperly mounted optics, and training deficiencies have caused a lack of confidence in the duty firearms of those officers. Ridgeline's Red Dot Pistol Course is designed to give agencies everything they need for a successful roll out and transition or for an individual officer to confidently deploy the Red Dot aiming system.
*RDS Instructor Certification available as part of this course. Please request when registering if needed.
Want to see available dates and purchase this course?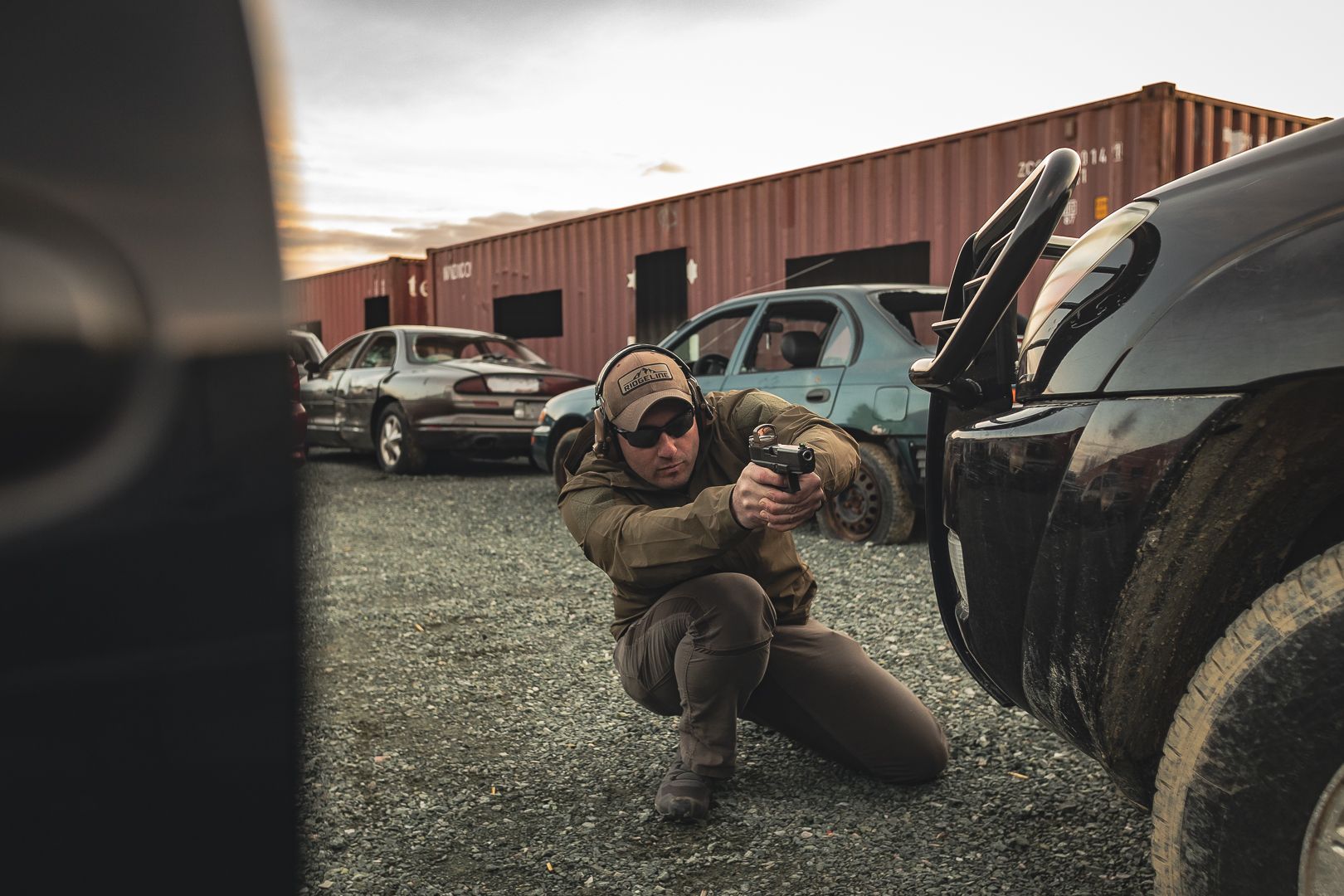 PREREQUISITE / NEXT COURSE:
Students must be ACTIVE Law Enforcement Officer, Military Personnel or credentialed Government Contractor.
Subjects Covered:
Red Dot Optic options & selection criteria

Recommended Brands/Models
Dot sizes
Control functions
Battery access
Durability/Reliability
"Footprint" compatibility
Automatic vs manual brightness
Battery vs Fiber Optic/Tritium illumination

Policy considerations
Mounting procedures
Holster options
Back up iron sights
Zeroing procedures
Training concepts
Dry fire training plan
Building neural pathways for "finding the dot"
Presentation from holster
Optic failure drills
Multiple target engagements
Shooting on the move
Low percentage shots
Injured officer firing and manipulations
Employment of weapon light in conjunction with RDO
Equipment List:
FIREARM REQUIREMENTS:
Duty Handgun with Red Dot Optic
(3) Magazines Minimum – (5 is Ideal)
INDIVIDUAL EQUIPMENT:
Patrol/Training/Tactical Uniform
Weather Appropriate Gear/Gloves (Cold/Rain/Mud)
Eye Protection
Ear Protection
Assault Pack for carrying all equipment
Body Armor/Plate Carrier
Duty Belt with positive retention holster and magazine pouches
Note Taking Material
The Following Items are ALLOWED and/or RECOMMENDED
NICE TO HAVES:
Knee Pads
Sun Block
Chapstick
Insect Repellent
Handwarmers
Cooler with drinks
Lunch/Snacks
Camp Chair/Stool