Duration:
2 Days (16 Hours)
AMMUNITION:
100 Rounds Birdshot Shotgun Shells
DESCRIPTION
As Officers are increasingly being relied on to handle today's public safety challenges, they must know how to safely and rapidly gain entry to crisis sites. Inefficient entry techniques can delay lifesaving intervention and leave officers exposed in vulnerable moments. Ridgeline's two day L Manual/Ballistic Breaching certification course provides proven techniques for gaining rapid entry into structures during critical incidents.
Want to see available dates and purchase this course?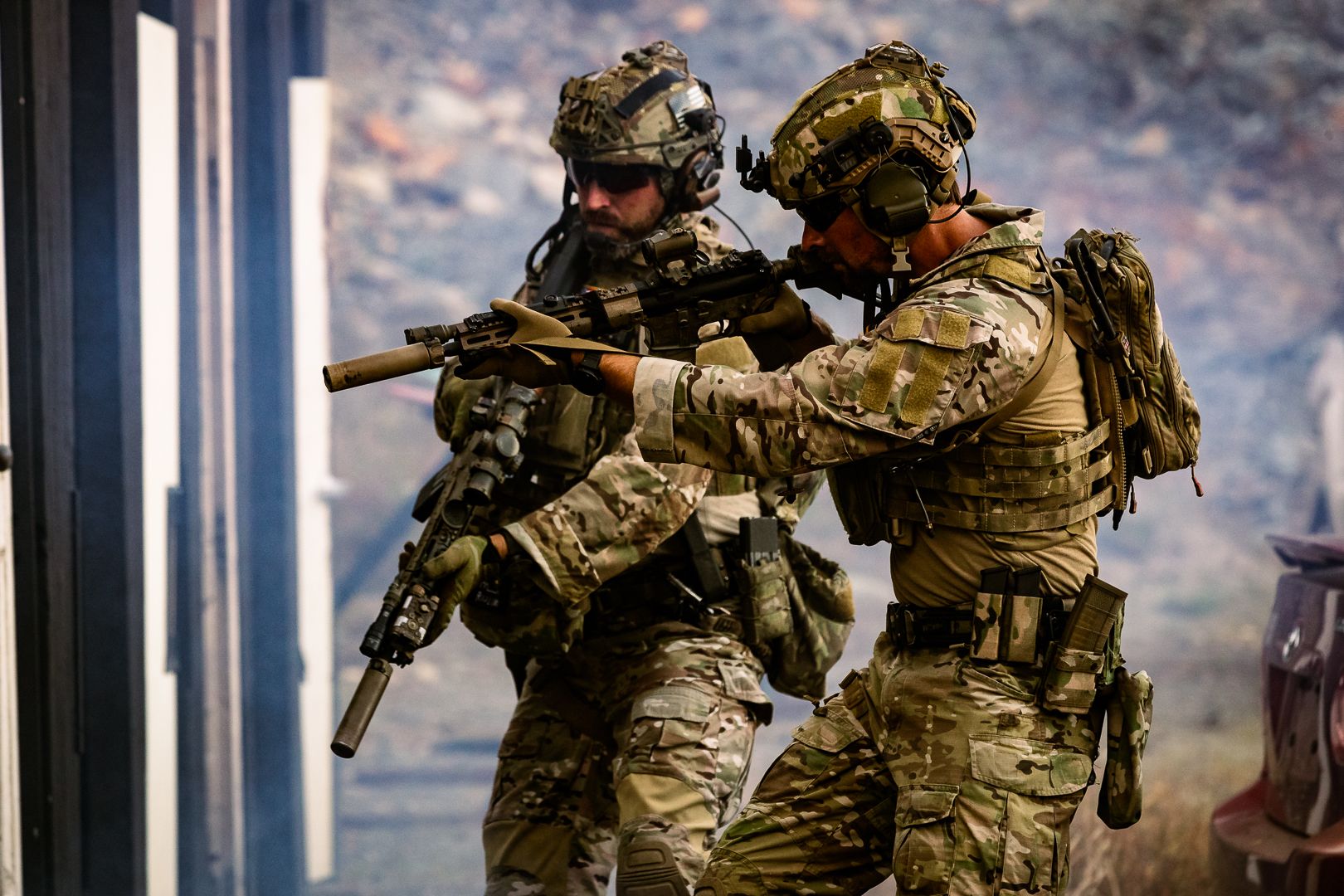 PREREQUISITE / NEXT COURSE:
Students must be ACTIVE Law Enforcement Officer, Military Personnel, or credentialed Government Contractor.
Subjects Covered:
Manual/Mechanical

Breach point analysis and selection
Inward and outward opening doors
Vehicle windows
Residential windows
Chains and locks
Patrol Breach Kit: pry tools, modified sledge hammers, bolt cutters
Chainsaw and Quickie Saw breaching
Specialty items: rams, break and rake tools
Surreptitious methods and improvised techniqes

Ballistic

When ballistic breaching is appropriate
Breach point analysis and selection
Knob & Lock defeat
Hinge defeat
Sliding glass doors
Breaching shotgun set up
Breaching round selection
Lowlight considerations
Failed breach procedures
Integration of ballistic and manual breaching
Equipment List:
INDIVIDUAL EQUIPMENT:
Patrol/Training/Tactical Uniform (Long Sleeve Recommended)
Weather Appropriate Gear/Gloves
Eye Protection
Ear Protection
Assault Pack for carrying all equipment
Helmet (if issued)
Body Armor/Plate Carrier
Duty Belt (complete)
Note Taking Material
BREACHING EQUIPMENT WILL
BE PROVIDED for the course
Officers are welcome to bring department issue items to use.
NICE TO HAVES:
Knee Pads
Sun Block
Chapstick
Insect Repellent
Handwarmers
Cooler with drinks
Lunch/Snacks
Camp Chair/Stool